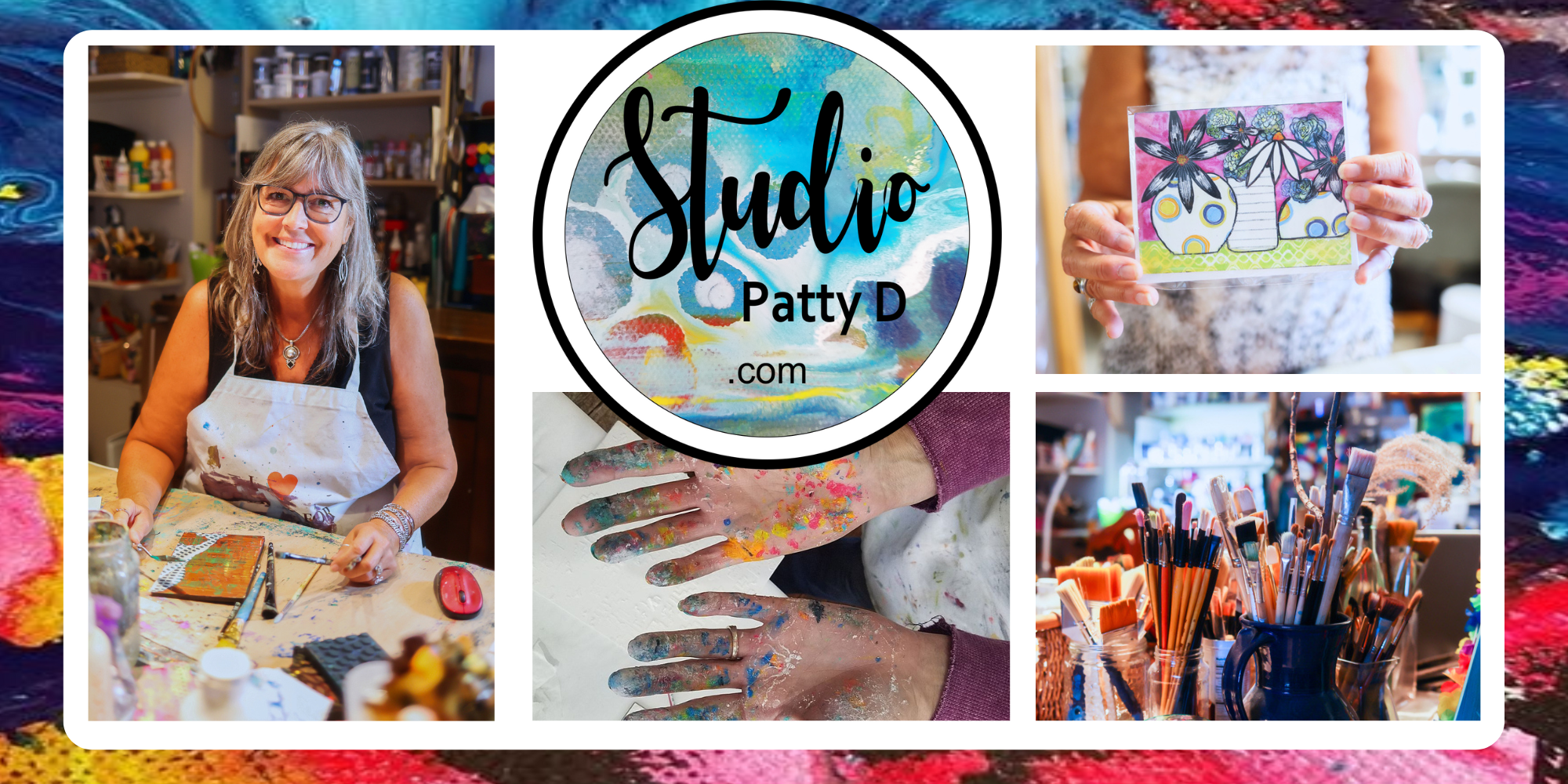 Artistic Gifts for Colorful Souls!
Small Studio Sunday is August 27th!

Small Studio Sunday is a virtual art show that takes place on August 27 in Facebook and or Instagram. Artwork by 50+ artists will be featured in our Website Gallery, and throughout the day a number of artists will be presenting live demos, studio tours and art talks. The Small Studio Sunday Gallery website will help visitors and buyers connect with the artists during and beyond event day. Click the learn more button to stay informed of the days events. Studio Patty D will be debuting our new art prints in both 5×7 and 8×10 sizes:)
We turn our original artwork into colorful, mood-boosting, useful gifts for home decor, and personal correspondence! Check back often as we're always adding new art and new products!