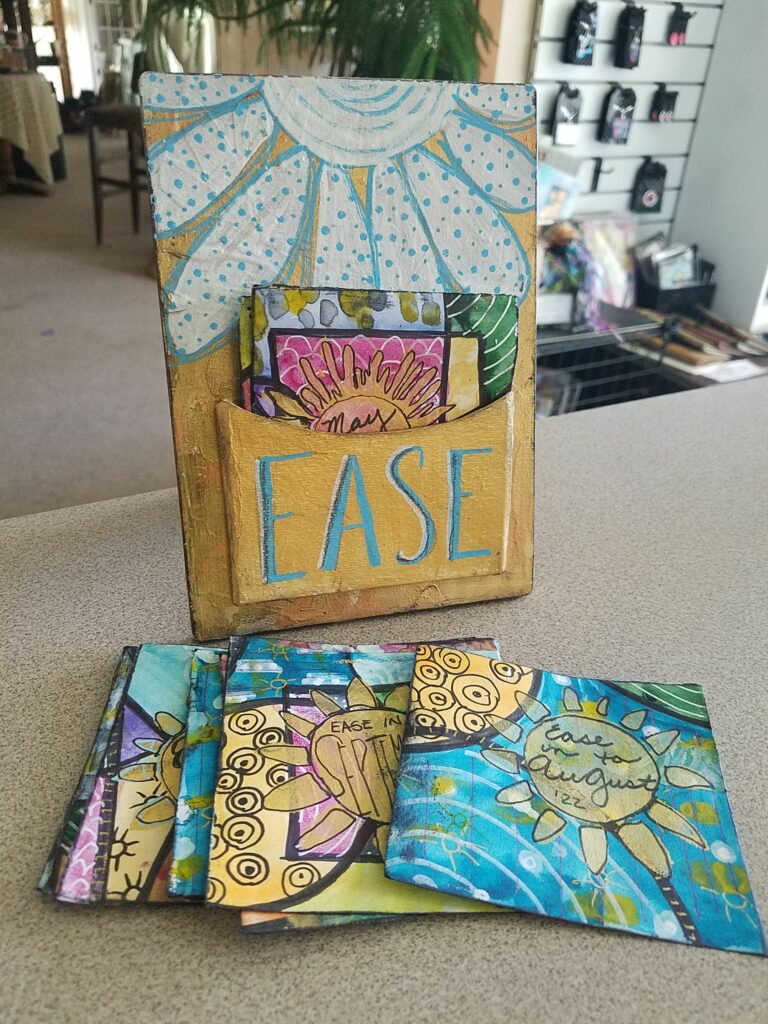 No more racking your brain to remember what happened a year ago or what you had chosen as your word of the year.
Keep your intentions top of mind while giving space for take-away's and hind sights.
Our highly customizable easel backed board allows you to keep all of your good intentions front and center. It's compact size folds flat for on the go planning.
Sign up for the interest list here
Highly customizable to easily record what's meaningful to YOU for now and for later!
Word of the year
Symbol of the year
Color of the year/month
Mantras
Resolutions
Goals
Achievements
Monthly Minders
Take-aways & Hind sights
Wins & Losses
Hell yeses and hell no's
Intentions
There are so many more ideas!!! All the pieces are blank for ultra personalization, but made simple with pre-scored elements so everything is just the right size for you to easily complete your own personal one of a kind TOMAboard!
Kit Includes:
5×7 easel backed panel
Mixed media paper cut and pre-scored for the pocket you will use to store your cards
11×14 Mixed Media Paper pre-scored for 12 perfectly sized cards to fit in your supplied pre-scored pocket
Suggestions for use
Links to how-to, decorating and ideation videos
Initial launch is just 100 kits so we can get a handle on how many of you are in to this awesome way of keeping track of your year. First 100 kits will be $30 each.
Interested? Sign up for our interest list.